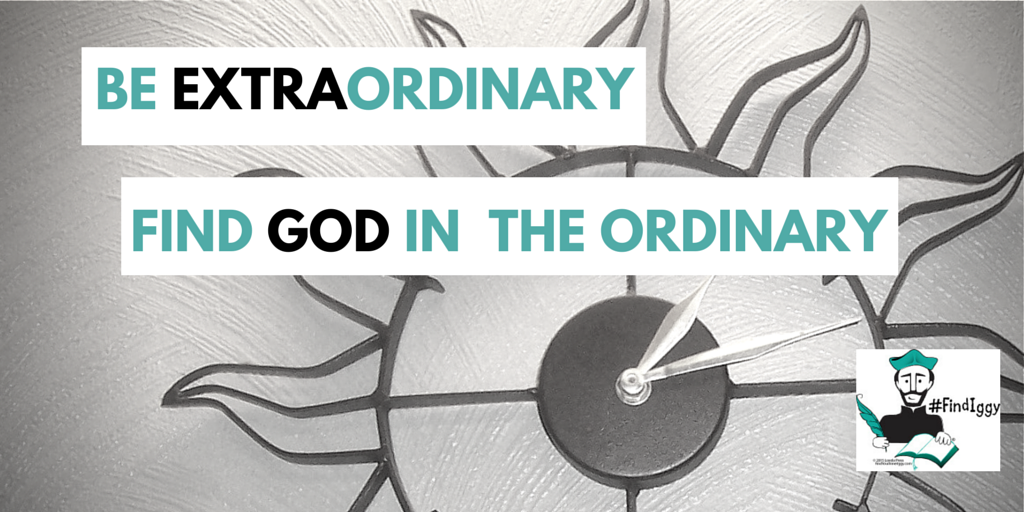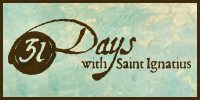 This month Loyola Press is inviting each of us to "discover the riches of Ignation Spirituality"  This celebration culminates on July 31st on the feast day of St. Ignatius. So please  join me along with other Catholic bloggers and authors these 31 days of St. Ignatius, for a month long Ignatian feast !
Today's challenge:
What is it to truly fall in love? If not with the Author of love itself? Read the excerpt below and immerse yourself in the sights, sounds, and inner movements of gratitude for the gifts God has given. Afterwards ask yourself, Were there people or things that I had previously overlooked or even taken for granted in my day?
Fall in Love
Nothing is more practical than
finding God, than
falling in Love
in a quite absolute, final way.
What you are in love with,
what seizes your imagination,
will affect everything.
It will decide
what will get you out of bed in the morning,
what you do with your evenings,
how you spend your weekends,
what you read,
whom you know,
what breaks your heart,
and what amazes you with joy and gratitude.
Fall in Love,
stay in love,
and it will decide everything.
 Fr. Pedro Arrupe, S.J. (1907–1991)
Peace,