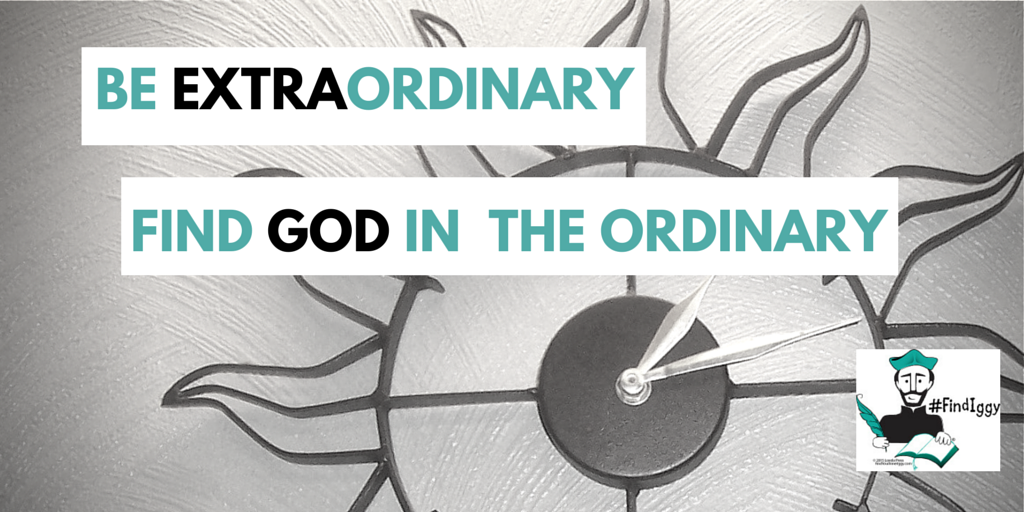 This month Loyola Press is inviting each of us to "explore ways of encountering God through using the five senses, inspired by the new book, Taste and See by Ginny Kubitz Moyer". This celebration culminates on July 31st on the feast day of St. Ignatius. So please  join me along with other Catholic bloggers and authors these 31 days of St. Ignatius,for a month long Ignatian feast of the senses!
Today's challenge:
Read the excerpt below and immerse yourself in the sights, sounds, and inner movements of gratitude for the gifts God has given. Afterwards ask yourself, Were there people or things that I had previously overlooked or even taken for granted in my day?
The First Principle and Foundation
(St. Ignatius of Loyola, as paraphrased by David L. Fleming, S.J.)
"All the things in this world are gifts from God,
Presented to us so that we can know God more easily
and make a return of love more readily.
As a result, we appreciate and use all these gifts of God
Insofar as they help us to develop as loving persons.
But if any of these gifts become the center of our lives,
They displace God
And so hinder our growth toward our goal.
In everyday life, then, we must hold ourselves in balance
Before all of these created gifts insofar as we have a choice
And are not bound by some obligation.
We should not fix our desires on health or sickness,
Wealth or poverty, success or failure, a long life or a short one.
For everything has the potential of calling forth in us
A deeper response to our life in God.
Our only desire and our one choice should be this:
I want and I choose what better leads
To God's deepening his life in me."
Peace,