You are invited to join me this week for An Engaging Faith on Breadbox Media daily at 4pm EST.
Enter To Win a Copy of When Trees Say Nothing by

Kathleen

Deignan 

(Ave Maria Press) , The Teresa of Avila Prayer Book by Vinita Hampton
(
Paraclete Press
)
, or

Pondering Tidbits of Truth, Vol 1 &2 

by Michael Seagriff .
Drawing runs 11/9-11/16 Click to enter..

Seeking out the sacred and embracing its discovery!

Kathleen Deignan  joins us with When Trees Say Nothing, also Vinita Hampton of The Teresa of Avila Prayer Book, an Encore with William Barry, SJ, and Michael Seagriff  returns to talk about .  

And Margaret Felice rounds off our week with a Catholic round table of discussion with Felice Fridays!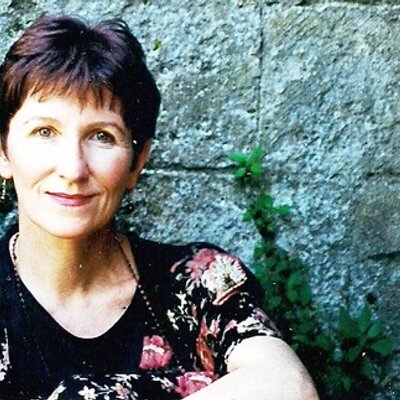 Monday: Kathleen Deignan CND, A theologian and sacred song writer engaged in liturgical musicianship for four decades, Sister Kathleen Deignan received her masters degree in Spirituality Studies and her doctorate in Historical Theology from Fordham University in New York, where she studied with her mentor, the late theologian, Father Thomas Berry, one of the great inspirations of her life and ministry.Under his direction she began work on her first book, Christ Spirit: The Eschatology of Shaker Christianity. Her later work has focused on

the wisdom legacy of Thomas Merton, whose Writings on Nature she edited – When the Trees Say Nothing (Sorin 2003), and Thomas Merton: A Book of Hours (Sorin 2007) now in its 7th printing having sold 44,000 copies.
Tuesday: Vinita Hampton Wright is a Loyola Press editor and writer of many books, including Days of Deepening Friendship and Simple Acts of Moving Forward, and she blogs for DeepeningFriendship.com. She has been practicing Ignatian spirituality for a decade and writing about it for nearly as long. She leads workshops around the country on the creative
-spiritual process–The Soul Tells a Story grew out of this work. Of her full-length novels, Velma Still Cooks in Leeway won a Logos Book-of-the-Year award, and Dwelling Places was selected by Christianity Today as Best Fiction of 2007. She lives in Chicago, IL, with her husband, two dogs, and two cats. Vinita will be sharing her latest book The St. Teresa of Avila Prayer Book.
Wednesday-Encore: William Barry, SJ.,a veteran spiritual director and author who is currently serving as tertian director for the New England Province of the Society of Jesus at the Campion Center in Weston, MA. A native of Worcester, MA, Fr. Barry entered the Society in 1950 and was ordained to the priesthood in 1962. After earning a  Ph.D. in clinical psychology, he taught at the University of Michigan, Weston Jesuit School of Theology, and Boston College.  Fr. Barry served the New England Provin
ce in a variety of leadership roles including provincial.  Fr. Barry is the author and co-author 15 books. He currently resides at Campion Center where he continues to write and direct retreats. His many works include Letting God Come Close, A Friendship Like No Other, Here's My Heart, Here's My Hand, Seek My Face, and God's Passionate Desire (Loyola Press), and God and You.
Thursday: Michael Seagriff,  a former prosecutor, criminal defense attorney and Administrative Law Judge for 30 years, Michael now retired is able to more fully pursue his vocation as a Lay Dominican. This vocation created an insatiable desire to learn, study, live and share his Faith. For more ten years he led a Prison Ministry program and has spent the last decade promoting Perpetual Eucharistic Adoration, serving as coordinator of that devotion in his former
parish. Michael blogs at Harvesting the Fruits of Contemplation and is also the author of several books Pondering Tidbits of Truth
(Volume 1&2), I Thirst For Your Love, and Forgotten Truths To Set Faith Afire! Words to Challenge, Inspire and Instruct.
Felice Fridays!: Margaret Felice, Boston College alumnae and faculty member of Religion and Performing Arts at BC High in Boston MA, Opera Singer and blogger joins us for a fun an engaging talk about all things Catholic!