You are invited to join me this week for An Engaging Faith on Breadbox Media daily at 4pm EST.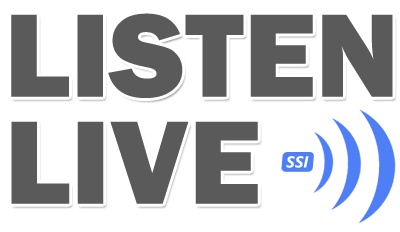 Enter To Win a Copy of Love Will Steer Me True  

by
Jane and Ellen Knuth

(Courtesy Of Loyola Press) , and Conversations with a Guardian Angel by

Bob Wicks 

(Franciscan Media) 
Drawing runs 9/20-9/27 Click to enter..

This week invites us to delve into our own spiritual journeys-
With Jane and Ellen Knuth of Love will Steer Me True,  Robert J. Wicks of Conversations with a Guardian Angel, an Encore of Colette Lafia's Seeking Surrender, an engaging discussion of theologian Karl Rahner with Paula Kowalkowski

And good friend Tony Agnesi, who is Finding God's Grace in Everyday Life.
Monday: Jane and Ellen Knuth, will be joining us to discuss Love will Steer Me True. Jane has been volunteering at the St. Vincent de Paul thrift store in Kalamazoo, Michigan, for the last 15 years. She is also an eighth-grade math teacher. Jane and her husband, Dean, live in Portage, Michigan. Ellen recently returned to the USA after 5 years in Japan. Having already been an English teacher, a singer in a rock band, a dairy princess, a MC, and a newspaper columnist, Ellen now works as a university relations manager for a study and intern abroad company. Settled (for now) in Clinton Twp, MI, she
travels extensively, writes occasionally, and sings constantly.
Tuesday: 
Robert J. Wicks
 has published more than 50 books for professionals and the general public, including 
Perspective: The Calm Within the Storm
and the novel
Conversations with a Guardian Angel which we will be discussing on the show.
 Bob has his doctorate in psychology from Hahnemann Medical College and Hospital and is on the faculty of Loyola University, Maryland. He has received the Humanitarian of the Year Award
from the American Counseling Association's Division on Spirituality, Ethics, and Values and in 2006 was recipient of the first annual Alumni Award for Excellence in Professional Psychology from Widener University.
Wednesday: Tony Agnesi, who is Finding God's Grace in Everyday Life is the Senior Vice President of Rubber City Radio Group, WQMX, WONE, and WAKR in Akron and WNWV in Cleveland and member of Radio and Television Hall of Fame. A relentless storyteller, his Sunday blog and Wednesday podcast have an International audience in over 70 counties and has been translated in over 40 languages. Tony and his wife Diane have two adult sons and are members of the Sacred Heart of Jesus parish in Wadsworth, Ohio.
 Thursday: Loyola classmate, Paula Kowalkowski joins us again to help answer the questions , Who was Karl Rahner (1904-1984)and what does his life's work mean for us today? Considered one of the most important theologians of the 20th century, Karl Rahner
was greatly influential in the workings of the Vatican II Council. Appointed by Pope John XXIII as an advisor to the Council he worked with then Cardinal Ratzinger and Cardinal Koenig on topics of scripture, tradition, and a number of pastoral concerns facing the church in the modern world.
Friday: Colette Lafia, is a San Francisco–based blogger, spiritual director, workshop and retreat facilitator, and part-time school librarian. She is an adjunct faculty member at Mercy Center Burlingame, where she also earned two certificates in spiritual direction. Lafia has a bachelor's degree in creative writing and English from San Francisco State University and a master of library information science from San Jose State University. She is the
author of Comfort and Joy: Simple Ways to Care for Ourselves and Others and Seeking Surrender.