You are invited to join me this week for An Engaging Faith on Real Life Radio daily at 4pm EST.
Enter To Win a Copy of

Seeking Surrender

 

by

Colette Lafia (Courtesy Of Ave Maria Publishing)  Drawing runs 8/24-8/31 Click to enter..
Looking at Writing, Friendships and Spiritual Journeys …
With Colette Lafia of Seeking Surrender , Melanie Jean-Juneau of Joy of nine, Virginia Lieto with Finding Patience, and Tony Agnesi, who is Finding God's Grace in Everyday Life ,  

And an Encore of Love and Salt:A Spiritual Friendship Shared in Letters by Amy Andrews and Jessica Mesman Griffith
Monday: Colette Lafia, is a San Francisco–based blogger, spiritual director, workshop and retreat facilitator, and part-time school librarian. She is an adjunct faculty member at Mercy Center Burlingame, where she also earned two certificates in spiritual direction. Lafia has a
bachelor's degree in creative writing and English from San Francisco State University and a master of library information science from San Jose State University. She is the author of Comfort and Joy: Simple Ways to Care for Ourselves and Others and Seeking Surrender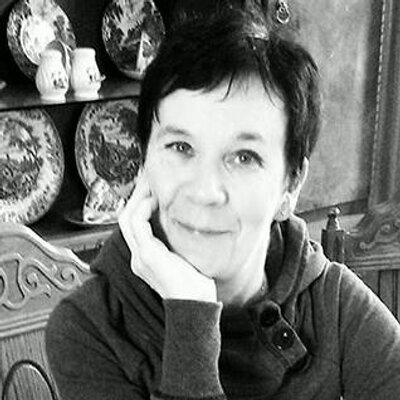 Tuesday: Melanie Jean-Juneau is a mother of nine children who blogs at Joy of nine9. Her writing is humorous and heart-warming; thoughtful and thought-provoking. Part of her call and her witness is to write the truth about children, family, marriage and the sacredness of life. Melanie is the administrator of ACWB, a columnist at CatholicLane, CatholicStand, Catholic365 , CAPC & author of Echoes of the Divine.
Wednesday: Virginia Lieto, In 2011, Virginia decided to leave Corporate America and made a commitment to give her life to God. With that commitment, and her faith, she obtained a Master of Arts Degree in Pastoral Theology from Saint Joseph's College of Maine. Upon graduation, Virginia became an adjunct professor at Saint Joseph's College of Maine. In addition to teaching, Virginia is engaged in public speaking, as well as blogging about the Catholic faith. Virginia is a member of the Society of Children's Book Writers and Illustrators, as well as the Catholic Writer's Guild. Virginia is also the author of a new book entitled Finding Patience, which is to be part of a series geared for children ages 3-8. 
Thursday: Tony Agnesi, who is Finding God's Grace in Everyday Life is the Senior Vice President of Rubber City Radio Group, WQMX, WONE, and WAKR in Akron and WNWV in Cleveland and member of Radio and Television Hall of Fame. A relentless storyteller, his Sunday blog and Wednesday podcast have an International audience in over 70 counties and has been translated in over 40 languages. Tony and his wife Diane have two adult sons and are members of the Sacred Heart of Jesus parish in Wadsworth, Ohio.
Friday: Encore –Amy Andrews and Jessica Mesman Griffith, authors of  Love and Salt:A Spiritual Friendship Shared in Letters, join Elizabeth for today's show. Amy has an MFA from the University of Pittsburgh and her spiritual writing has appeared in Creative Nonfiction,River Teeth, and the Bellingham Review. She teaches mathematics at Northwestern University and lives in Evanston with her husband and two children.Jessica has an MFA in writing from the University of Pittsburgh and has published essays in Elle, Creative Nonfiction, and Godspy. She lives in Michigan with her husband, writer David Griffith, and their  two children.